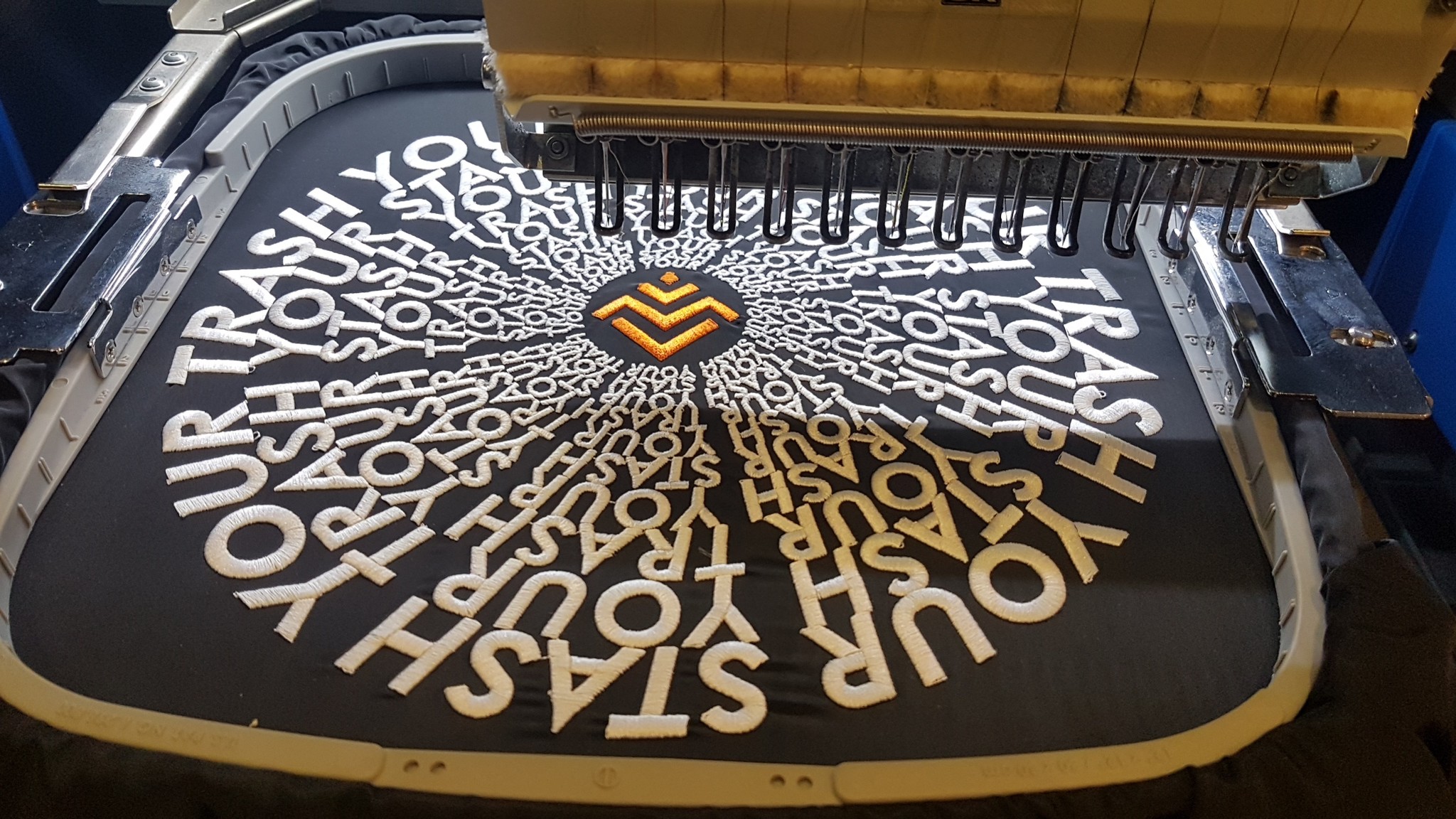 TRY IT HERE!
Let us embroider your own logo or text on our high quality collections of caps or beanies. We can also embroider on sweaters, T-shirts and polo's. You can also provide your own textile and we take orders from 1 piece. Quantity discounts start from 6 pieces.
Except for plain text, embroidering requires a punch card. This allows the machine to translate the digital file in stitches and patterns. Our speciality is in the quality of embroidery and in our selection of textiles you can use to embroider.
If you want to ask us anything regarding our embroidery service pls contact us. 
If you want to personalise professional workwear or garments that are worn regurarly and washed at high temperatures, we always recommend embroidery as this is the most durable technique to personalise garments.
"Machine embroidery is an embroidery process whereby a sewing machine or embroidery machine is used to create patterns on textiles. It is used commercially in product branding, corporate advertising, and uniform adornment. It is also used in the fashion industry to decorate garments and apparel."