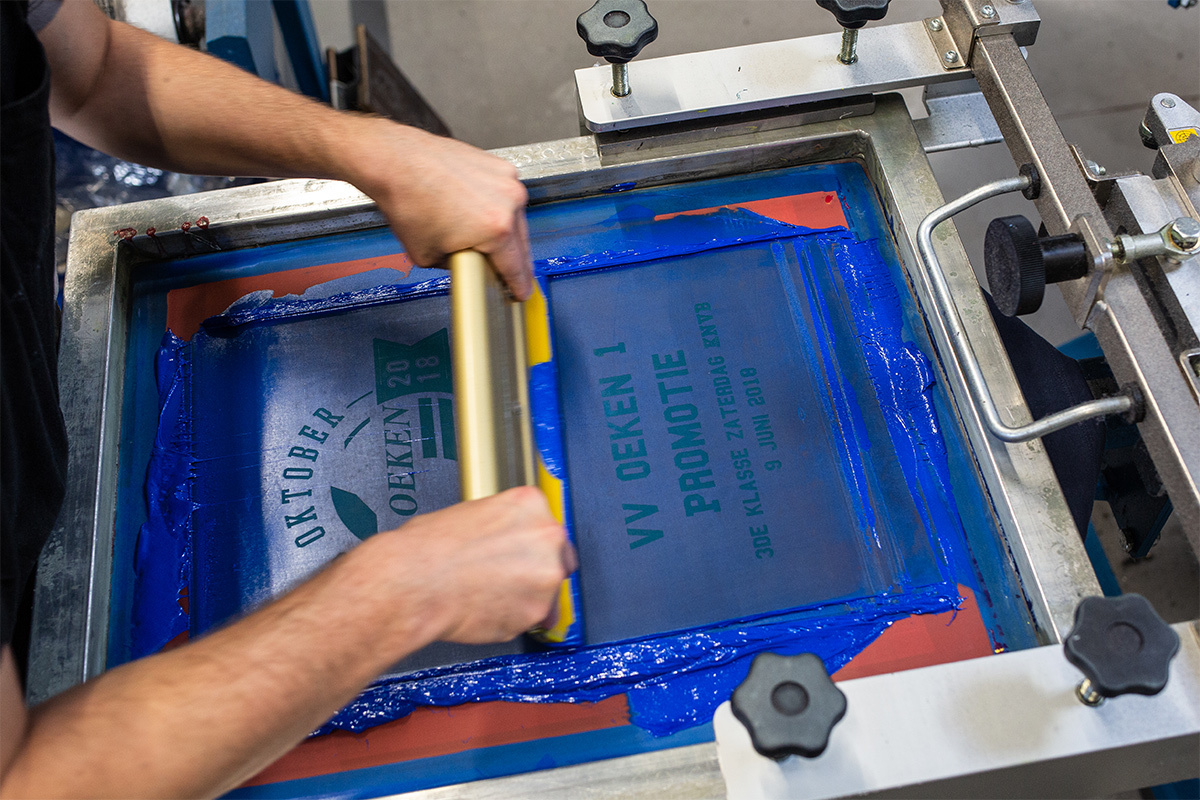 We can provide ecological screen printing for your projects.  Pls check out our look book / portfolio for jobs that we have done.
Ideally this technique is used for larger quantities (+30 pieces) as each design and each color requires a 'film' to be produced. This adds to the price of printing as a set up cost (40€ /each).
We can make a sample shirt from 50€ + film / set up costs.
Screen printing is a printing technique where a mesh is used to transfer ink onto a substrate, except in areas made impermeable to the ink by a blocking stencil. ... Traditionally the process was called screen printing or silkscreen printing because silk was used in the process. The plastisol inks used in this process are thick and durable. Ideally this is used for high quantity runs with low amount of colors in the design. Especially on dark garments.